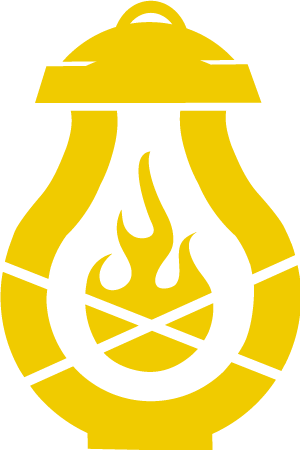 Snowboarders & Skiers for Christ
OUR Culture is Dark.
We Exist to be THE Light.
A BRIDGE TO THE ski and snowboard CULTURE
The ski and snowboard culture is spiritually dark and the effects of the community's embrace of sin is evidenced in high substance abuse and addiction rates, mental health crises, disjointed transient communities and heartbreaking suicide rates. We want to see the light of Jesus changing lives and making communities whole!
We believe God's Word calls us to find our identity in Jesus, to engage people within our culture through genuine, loving relationships and to do selfless acts for others as we share the Gospel message.
Our Mission is to B.R.I.D.G.E. the ski and snowboard culture to Jesus, partnering with the local Church.
SHREDDABLE NATIONS
There are 70 nations that host the "shred culture" and range from predominantly-Muslim nations in the Middle-East to post-church nations in the Western world and everything in between. SFC has acting individuals, groups, or partners in the countries below.
Join the Community
If you're a skier or a snowboarder following Jesus, then YOU are a part of this movement! Welcome to the family! No Christian snowboarder or skier should embark on this journey alone. God is using us to reach people all over the world in different contexts. Which context below sounds most like you?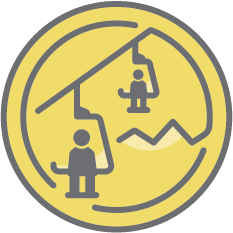 Individual
"It's just me here…can I still be a part of this?" Of course you can! We have individuals all over the world being lights in their communities. Join now to receive access to resources, materials, and most importantly, our global community.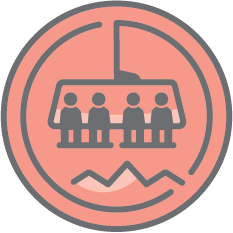 Group
When a handful of people band together to minister to their community, it has a powerful supernatural impact. By joining a group, you'll receive specialized training and build missional momentum in your area.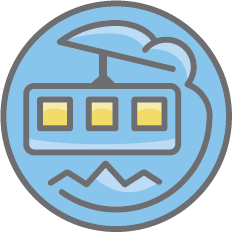 Partner
SFC is currently partnering with other ski and snowboard ministries. God is using multiple avenues to build His Kingdom here! If this is you, we'd love to encourage you by collaborating on events and sharing resources!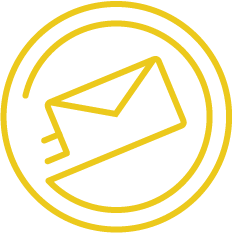 WANT TO JOIN THE COMMUNITY IN A DIFFERENT WAY?
You can join us by signing up for our email newsletters, prayer emails or Weekly Winter Word devotionals!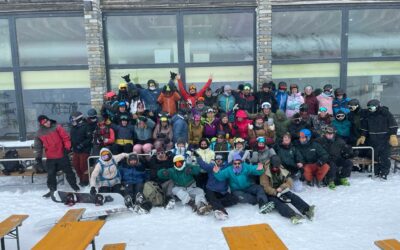 Two weeks before the Euro Season Opener, I decided to go online and check the snow stake at Studbaital Glacier. Nothing… there was absolutely nothing skiable on the mountain. Within the days following, a massive storm blew through Austria, annihilating the glacier just in time for the conference. Upon arrival, we were informed that the glacier was covered in snow, had uphill access, and had powder fields.
David, Alie, Josh, and I landed in Innsbrooke, rested, and piled the gear in the car to take the windy drive to the Hotel Weissenhoff to meet the crew. The hotel was flooded with friends from all different places in Europe. We broke the ice on the first night of our stay, met new faces, and played pretty silly games. It was great seeing everyone mesh together so well as fits of laughter broke out in the room. We closed our first evening in a time of prayer and worship, preparing our hearts for the days ahead.
The following day, we woke up for a prompt 8:00 AM breakfast and morning announcements. The hype in the dining hall was real. Everyone could not wait to get out the door and on the hill. Upon arrival at the glacier, we were met with plentiful snow and a day of fun. Everyone met up for lunch together and continued riding or returned to the hotel after. That night, after sharing dinner, Josh spoke. Everyone left dinner feeling encouraged and motivated to be lights in their local shred communities.
The next day, we hit the glacier early again. During the afternoon, all the girls on the trip met up. Alie and I shared about SFC Girls and encouraged the ladies to start up local expressions where they live! Afterward, we took a girl's lap on the hill, which was empowering. That night after dinner, there was a time to share testimonies of how God is and has been working in everyone's shred towns. So many testimonies were shared, and it was powerful. We then spent time playing a game of "country speed dating." We rotated from person to person, sharing bits and pieces of our lives and ministry until the timer went off, and we had to rotate to the next person. I spent some extra time with a few folks, gathering more specific stories of how God is on the move in Europe. On the last night of the conference, we spent time in worship together before waking up the following day to say our goodbyes.
In conclusion, the 2023 Euro Season Opener was a success. Between the fun had, and the time spent in worship and prayer, individuals walked away encouraged by the stories they heard and fellowshipping with other believers living out their faiths in shred communities. The Spirit's presence was apparent, and God was on the move.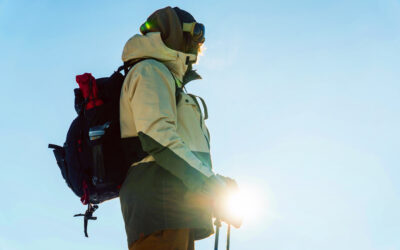 With each beginning he suffered again and again, Joseph matured as a man of Christ. As his dependence on the Lord deepened, so did his faith because, coupled with each setback and ending, was the promise of a new (and better) beginning.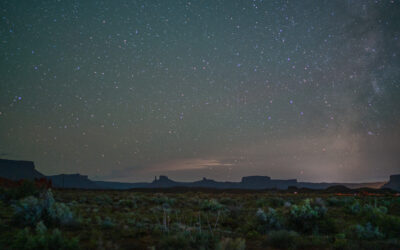 At the end of October, SFCers from the Western U.S. gathered in Moab, UT, to adventure, encourage, and retreat together. It is always cool to see who God brings to conferences like this, people who have been connected with the movement for over 20 years, and people...
SUPPORT SFC
Jesus is already changing the hearts and lives of people in the ski community, and He invites us all to be a part of His work. Over 75% of SFC's support comes from individual donors like you. Will you join us?