Giving to SFC
We live in a broken world.
But Jesus is redeeming it.
One chairlift, one free meal, one fervent disciple on mission at a time.
We want to see the ski and snowboard culture come alive with the love of Jesus, and we'd love for you to join us in making that happen.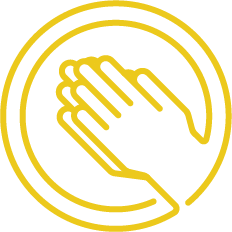 Discipleship Relationships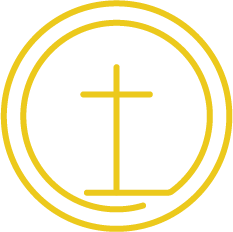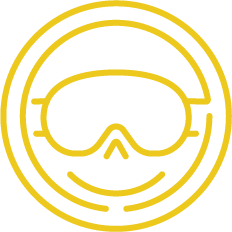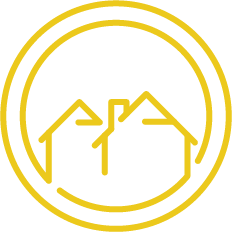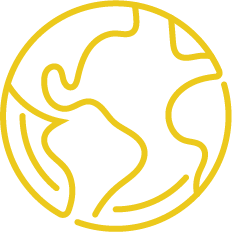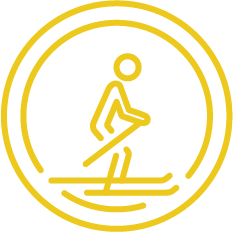 Leadership Development
Discipleship in the shred culture has unique challenges and requires specific training. At SFC, we develop resources to equip snowboarders and skiers to live as faithful, commissioned followers of Jesus.
TIME Travel Trips
During his earthly ministry, Jesus often gathered a few disciples, poured into them, then released them to minister people in a local town. T.I.M.E. Travel trips are where SFC Leaders gather a few shredders to visit SFC Individuals, Groups, or Partners to encourage them and get to know how they live out SFC's mission.
Conferences
Every year, the SFC community gathers for a week of training, worship, and encouragement. These conferences are vital to the life of the ministry because they remind each of us that God has called hundreds of people to this mission, and that we don't need to embark on it alone.
About your donations
How are donations used?
Great question, we're glad you asked! Behind the world-wide network of SFC leaders is a small team of full-time Support Office staff members who seek to steward this move of God faithfully. When you give to SFC, you are enabling us to develop resources for ministry-wide discipleship, host annual conferences and events, and embark on T.I.M.E Travel Trips. Ultimately, your donations allow us to continue stewarding this mission God's given us.
Discipleship
We know how vital encouragement and support are when stepping out to engage a community with the good news of Jesus. At the Support Office, we develop resources to encourage and equip SFC leaders to live out God's call to be a light in the shred culture. We've created an online discipleship course, vision-casting tools, gospel-sharing tools, and are actively working on a podcast to encourage the wider SFC network! In addition to creating resources, we like to get hands-on with it and actually visit SFC Leaders in person. Every year, different members of our team go on T.I.M.E. Travel Trips to visit new and existing leaders to talk, pray together, and spur them on.
Events
Gathering the SFC community together in one place for worship, encouragement, and fellowship reminds each of us that God has called so many people to this unique mission: to be a light in the shred community. Each year, we get together as regions, nations, and sometimes entire continents to spur one another on. As the Support Office Staff, we plan, market, and execute these events.
Scholarships
Scholarships come in all shapes and sizes. Scholarships are used when money is the only thing holding someone back from attending an SFC conference, retreat, or event. The last thing we want is for someone not to be trained and equipped or for someone to miss an opportunity to hear the love of Jesus because of money.
Ministry Operations
In order to keep hundreds of leaders all over the world encouraged in this mission, we need a lot of fine-tuned efforts and systems. The wide net of "operations" ranges from communicating the happenings of the ministry through written and digital communication, making it easy for new leaders to get connected, fulfilling merch orders, and completing payroll for staff members. God has called staff members with diverse backgrounds and professional experiences to apply their skills to shred ministry, and all of them are needed in order to steward it well!
Join Us
People all over the world are hearing the good news of Jesus because of partnership from individuals just like you. Will you join us?
Mail
You can give cash or check by mail to:
P.O. Box 2082
Dillon, CO 80443
Make sure checks are made payable to SFC!
Amazon Smile
Support SFC when you shop at Amazon. Instead of going to "amazon.com" like you normally would, simply go to "smile.amazon.com" and pick SFC as your favorite charity. Automatically 0.5% of anything you purchase will go back to SFC. It's a pretty rad setup.
Grocery Shopping
Support SFC by shopping at your favorite grocery stores. Simply create an online account and select "Community Rewards." Then look up and select Snowboarders and Skiers for Christ. Our code is GE721. Eligible grocery stores include Kroger, City Market, and King Soopers.
Appreciated Assets
SFC has opened The Snowboarders and Skiers for Christ Fund, a single charity fund under the direction of the National Christian Foundation (NCF). NCF specializes in asset-based giving to provide tax-smart solutions on gifts of securities (stocks, etc.), real property (including automobiles), and other non-liquid assets. Learn more about the tax benefits. The Snowboarders and Skiers for Christ Single Charity Fund Number: 945958
Give Now
Ready to join over 1,000 individuals who have donated to see skiers and snowboarders come to know Jesus?