Why join as a partner?
Since our earliest days, SFC has had in it's DNA a spirit of partnership. We are first and foremost about the Good News of Jesus transforming more lives in more places. Any concern for the SFC label or brand come second. If your organization or church has an active outreach effort in your local ski and snowboard community, we would love to come alongside you, share resources, and provide any encouragement we can to keep it up.
B.R.I.D.G.E. Your Community to Jesus
As an SFC Partner, you are making a difference in the lives of shredders in your community. At SFC we have a set of B.R.I.D.G.E. values that aid us in ministering in culturally diverse communities. These values are nothing new; they are stolen from the bible's example of what it means to be a disciple of Jesus. United under these values, we collectively share the call to be a light on the hill in the shred culture.
While the video below primarily showcases ways that SFC Groups are living out the B.R.I.D.G.E. values, it will help you see ways your church or organization can live them out as an SFC Partner.
Partnership with SFC
We're so excited about the ways that you're already serving your community. Now, let's get into the details. We're convinced that being connected to the community of SFC is a huge benefit to actually carrying out this call.
SFC's Resources
Access to a global family of shredders for Jesus!
Connection and collaboration with your Regional, National, and/or Area Director
Training materials for discipleship and evangelism in the shred culture
Access to annual conferences and retreats for training and community
Discounted merchandise for your staff and leadership team
Co-branded and resourced events
Your Commitment
Communicate regularly with your Regional, Area, or National Director
If possible, attend at least one SFC conference or gathering each season
Respond to Support Office messages and surveys
Your Impact
A cord of three strands is not easily broken. We believe that working together is a necessary and wonderful step to see this culture utterly transformed by the loving power of Jesus. In John 13:35 Jesus says that "everyone will know you are my disciples by your love for one another." At SFC this applies to the way we hold the people and resources with which He's entrusted us with open hands for the sake of the Gospel reaching more people in more places.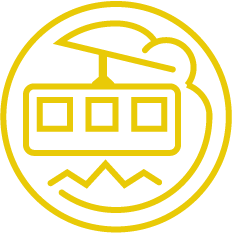 Join as a Partner
If you're ready to join as an SFC Partner, simply fill out the form below and we'll walk you through the process!
SFC will only use this information to support you best at your calling to be a light on the hill. We will never sell your data and will always delete anything you request. You will receive communications from us but it will only be about SFC and SFC activities/events.
Contact Us
If you're interested in getting involved, but want to talk more about what it means to join the movement as a Partner, we'd love to hear from you.