SFC Mo Snow
MO Snow is a vision to introduce the SFC culture and Love of Christ to the greater St. Louis region through skiing & snowboarding.
We are an outreach ministry partnered with Leap of Faith Ministry in St. Louis, MO. We are an adventure/experiential learning ministry that is developing relationships across the USA. Leap of Faith Ministry is committed through it's partnerships to promote living a bold and fulfilled Christian life. Our motto, Faith is Action, promotes both universal and local impact.
We have found bold expressions of faith, when shared, help foster deep bonds that develop into lasting relationships. Skiing, snowboarding, hiking, ice skating, and other outdoor winter activities are a great way we can encounter God's creation.
We encourage you to take a "Leap of Faith" and become part of this community. Bring your questions and your love for the outdoors.
You are MO than welcome!
During the operating season of Hidden Valley we will post approved dates/events through our social media accounts and website.
As participation and popularity increases we will designate days and times on regular intervals. If you're in the St. Louis area and would like to get more involved, please, contact us.
During "non-operating" season MO Snow and Leap of Faith ministry promote hiking, camping, climbing, paddleboarding, skydiving, speaking engagements, and other various activities.
We are looking for a local church or individuals in the Eureka area to open their doors for a meal and/or a formal weekly Bible study.
St. Louis has a unique opportunity to engage and welcome a wide variety of individuals to the skiing and snowboarding family. MO Snow would like for everyone to experience this winter sport and the LOVE we've encountered through the greater SFC shred culture.
This will be our first season as MO Snow! Our prayer is to host an introductory event going into next year. Pray for our community and this mission. Again, DM us or reach out via email to find out how you can get more involved.
Why start a skiing and snowboarding ministry in St. Louis?
It's simple…we have MO Snow!
Jeffrey Krumm
Leader (Point of Contact)
Lives in: St. Louis, MO
Home Church: Jubilee, Sunset Hills
David True
Leader
Lives in: Gilford, NH
Home Church: Concordia Lutheran Church, Kirkwood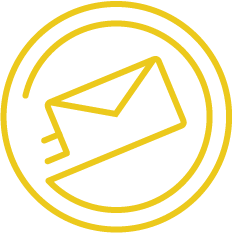 COntact SFC MO Snow
We'd love to get you connected with SFC MO Snow. Fill out this quick contact form below and we'll make sure it happens!
SUPPORT SFC
God has been growing the movement of His people in the ski and snowboard culture since 1995. Over the last 25 years, we've seen God draw thousands of people back to Himself, and we want you to be a part of it. Will you join us?