Written by Ian and Abi Andridge, SFC NW Regional Directors and SFC Whitefish Leaders.
Since the beginning of this winter season, it has been so apparent that the Lord is doing something here in the Flathead Valley. God has been bringing specific people to this town who are on fire for being the light of Jesus in this culture and want to share it with others. It's cool to see a group of people hungry for community and seeking what it looks like to truly follow Jesus.
We have helped host wax nights at our leader's house on Wednesday evenings, right down the road from the resort. It's rad to have a space that isn't a church building or a bar to share life with people. We think Wednesday wax nights are a great place for the gospel to be woven into conversations and seeds to be planted in people's hearts.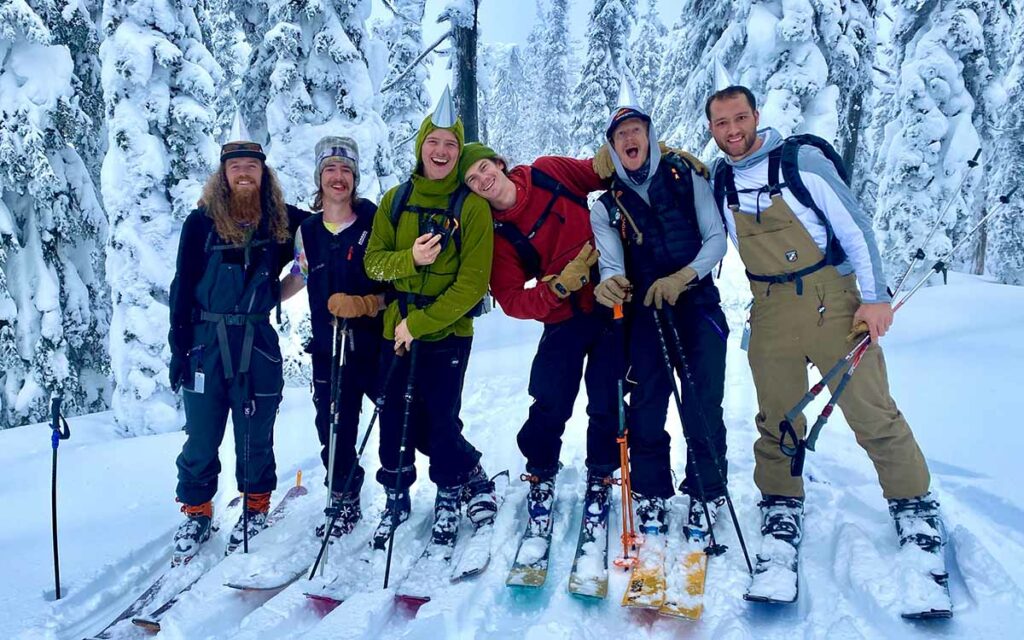 The local leaders of SFC Whitefish are pushing hard into the lives of the people around them every day for the sake of sharing a piece of Jesus with them and we are so glad that they are willing to do so. We are excited to see what happens here in this community and how the leaders decide to serve their community better. We are just stoked that we get to have a little part in it.
We are also excited to learn more about how we can bridge the gap between the shred culture and Jesus, partnering with the local church. There are many churches here in the valley that want to be a light on the hill but aren't sure how to do that. So we're eager to help them out and give some resources and connect them with people who are here doing that work! The Lord has gone before us and made things fall into place that only He could do, so we believe that He will continue to do that.