United States of America
From Maine to California, New Mexico to Michigan ski culture runs deep in the hearts and minds of Americans. As in media and technology, the United States is a net exporter of culture in the ski and snowboard industry. Trends often happen here first, and ski towns like Mammoth Lakes, Breckenridge, and Park City find themselves home to many of the world's premier athletes in our sport. Events like X-Games, Grand Prix, US Open, and other top level competitions are hosted across the country. This provides some unique challenges and also great opportunity to shape the global shred culture.
About SFC USA
SFC has more Groups, Partners & Individuals right now in the USA than another country in the world. These expressions of SFC range from weekly dinner and free wax nights to video premiers, to serving faithfully at larger industry events. In order to support the movement more personally we have broken the country into 5 regions, each supported by a dedicated regional director to provide assistance, support and training for SFCers in the region. You can meet the community during a national, or regional conferences held each year here or visit a Group in a town near to you to share ideas on the best way to make disciples of Jesus in your area. 
The only thing that I ever wanted to do since high school was to hang out with shred kids and talk about Jesus. I feel so blessed that I've been able to do that in various roles with SFC since 2009. My goal is to use my big picture perspective, business operations acumen, and team building skills to guide SFC alongside this amazing team. I'm even more thrilled that I get to bring my wife and three children along for the journey. God is good.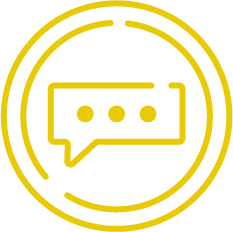 COntact SFC USA
We'd love to get you connected with the USA National Director. Fill out this quick contact form below and we'll make sure it happens!
Support SFC
God has been growing the movement of His people in the ski and snowboard culture since 1995. Over the last 25 years, we've seen God draw thousands of people back to Himself, and we want you to be a part of it. Will you join us?