Southwest Regional Retreat
You're invited!
This year's Southwest Regional Retreat will take place in Moab, Utah!
We are hosting a three day long gathering to connect with one another through time spent around the campfire and time spent adventuring together. We will also have a few individuals share some experiences and insight on what it looks like to be a light in their community. Our hope for the weekend is that each person can leave feeling better connected to the SFC family, as well as encouraged and equipped to charge towards the coming winter season as a snowboarder or skier for Christ.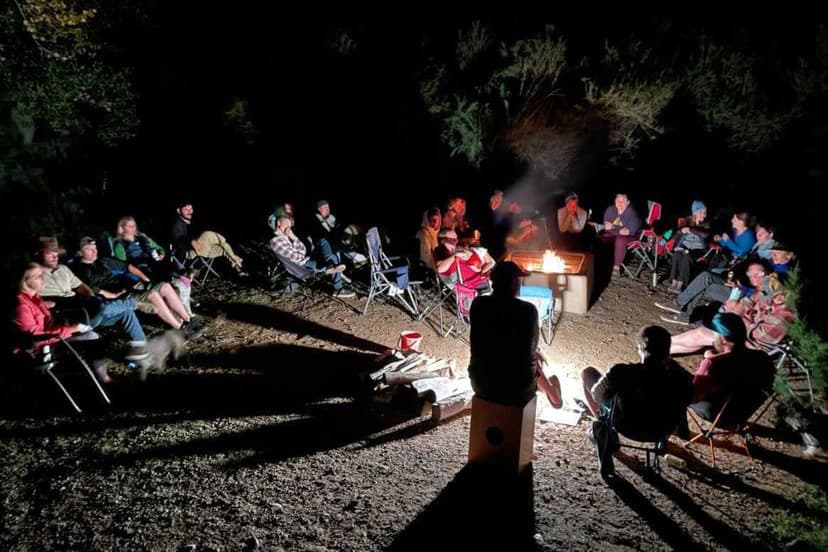 WHY?
We believe that God has called us to be a light to the shred culture around us. We have found some tools to be incredibly useful when pursuing that calling: community, clear vision, and a refreshed heart, mind and soul. We are hoping that this retreat and time spent together can be a catalyst for each of us in obtaining or freshening up those tools so that we can be confident as ambassadors of Christ in each of our communities.
WHEN?
September 23rd-25th
Many of us will head to Moab a day or two before the retreat, so reach out if you would like to join us for some additional desert time!
WHERE?
Ken's Lake Campground, Moab UT. The campsite is about 15 minutes outside of town, off of HWY 175.
We have an entire group campsite booked. Come with your tents, vans, trailers, or whatever your favorite camping rig may be!
WHO?
Everyone! If you're new to SFC or an age-old veteran, we want you to be a part of this. Tell your friends too!
COST
FREE! This is a self-supported event so make sure you bring everything you need for your stay in Moab (e.g. food and camping gear). We'll take care of the campsite.
Activities
There is plenty of rock climbing, mountain biking, hiking, and river floating to do nearby so bring your outdoor gear!
We will be loosely organizing multiple group activities such as biking, climbing, hiking, and river floating! These activities will be flexible and you can make decisions on what you want to do on the day of. If you'd like to float the river or on the nearby lake, be sure to bring a kayak or paddle board!
SFC is also hosting the Snowboarders and Skiers for Christ (SFC) Conference in November, and we would love to have you there! If you are only able to attend one conference, we would encourage you to attend the SFC conference to connect with the larger network of SFCers. And if you can attend both…we'd love to have you!
Need some help?
We're here and ready to help you find what you need. We're happy to supply more information about this conference, give you some suggestions on lodging, or even talk to you about the costs. Please don't hesitate to reach out.