 Down the line ministries
Founded in 2018, Down the Line's mission is multiplication – making disciples (Mat 28:18) and preparing God's people for works of service (Eph 4:12) – whether through action/shred sports (surf, skate, and snowsports) or youth outreach.
About down the line ministries
What We Do
Throughout the year, DLT hosts a variety of outreach opportunities to impact action sports (surf, skate, and snowsports). Our primary outreach mountains include Gunstock, Waterville Valley, and Loon Mountain in NH, but we are not limited and welcome the opportunity to hit the slopes together. In addition to action sports outreach, we provide a weekly faith-based, peer-led, after-school club for teens that is equally about outreach as it is a leadership program for high school teens ready to take that next step in owning their faith and becoming ambassadors for Christ.
Serving New England
New Hampshire is the least-churched state in the least-churched area of the country. Across the country, among action sports and youth communities, we see staggering rates of suicidality, mental health challenges, and substance misuse. Entrenched in these broken communities and fueled by the Holy Spirit, DTL leaders are perfectly poised to build authentic relationships – sharing God's love and the hope of the gospel.
We'd love to hear from you!  Submit the form below if you would like to partner with us in any way including inviting us to speak to your group, to join our mailing list for prayer and ministry updates, or if you have any further questions about the ministry.
Our slogan for ministry is to "live radically, give generously, and love unconditionally" – loving and serving others through relational ministry, the way Jesus showed us in his earthly ministry. Though Down the Line Ministries primarily targets youth (14-25), our ministry reaches out to and is open to participation across all demographics. For examples of our various ministry activities, click here.
With our amazing crew of volunteers, DTL operates as a parachurch organization, bridging people to the local church. New Hampshire needs more laborers (Luke 10:2) to "Be a Light in the Whites!" We are always open to more volunteers! You do not have to be an epic athlete to be involved; all we ask is for people to have a heart for Jesus and a desire to reach the lost with the love of Christ in these unique communities!
Find Us On Social Media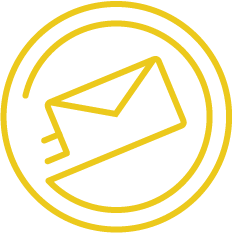 COntact down the line ministries
We'd love to get you connected with the leaders of this group. Fill out this quick contact form below and we'll make sure it happens!
SUPPORT SFC
God has been growing the movement of His people in the ski and snowboard culture since 1995. Over the last 25 years, we've seen God draw thousands of people back to Himself, and we want you to be a part of it. Will you join us?